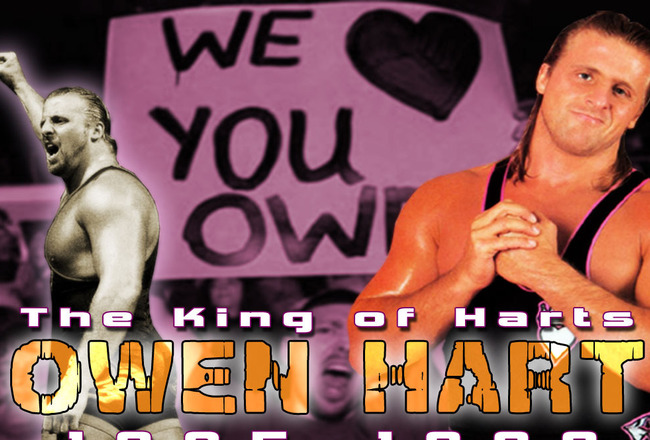 Owen Hart was not only a top-notch wrestler, but also a top-notch person while he was wrestilng for the WWF.
A person's life on earth should be remembered more by how they lived it, rather than how they died. This statement could not be more true when you look at the life of former WWF great Owen Hart.
Hart died during the 1999 Over the Edge WWE pay-per-view event (23 May 1999) when he fell 78 feet to his death after trying to perform a stunt where he was going to come out of the rafters, much like WCW legend Sting had done throughout his career.
Next month marks the 12 year anniversary of Hart's death, and it still serves as a chilling, heartbreaking reminder of how short life can be.
But for Owen Hart, he accomplished things over his 33 years on earth that others couldn't duplicate in their entire lifetime.
Hart was born into a wrestling family, son of wrestling legend Stu Hart, and was a natural from the moment he stepped into a ring at a very young age.
Born and raised in Calgary, Alberta, Canada, he got his start with Stampede Wrestling while he was still a teenager.
After joining the WWF, Hart continued to rise up the wrestling ranks, often being dubbed as one of the best technical wrestlers of his era.
His match against brother Bret Hart in SummerSlam '94 was one of the most iconic and memorable matches for not only Owen, but for many who have followed the sport over the years.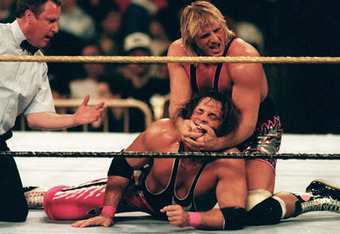 Hart was one of the best Canadian-born technical wrestlers in pro wrestling history.
By the time he was tragically killed on that fateful day in '99, he had already won three different WWF championship belts a combined seven different times throughout his pro wrestling career.
But for many who knew him personally, Owen Hart is and will be remembered more for who he was as a person, rather than his accomplishments as a wrestler.
Former tag-team partner of Owen's and longtime WWE wrestler Jeff Jarrett said on
Raw Is Owen
, the tribute show to Hart the day after his death, "In this business I guess you have a lot of acquaintances but very few close friends, and Owen was one of those friends."
Veteran WWE announcer Jim Ross, who was broadcasting the event the night that Owen was killed, also said on
Raw is Owen
, "All I can say about Owen Hart is I hope that I can be as good a man as him so I can see him again someday."
His widow Martha, and many other wrestlers who knew him, describe a man who was just as devoted to his family and others as he was when he was schooling his opponents in the ring.
If it wasn't for a malfunction with his harness at Over the Edge, he would likely still be in the ring today, entertaining the millions and impacting others with his infectious personality and winning attitude.
Billy Joel once recorded a song called "Only the Good Die Young." The title and meaning of this song couldn't be more relevant when dealing with the life of Owen James Hart.
You have to wonder if the WWE will bring this tribute in Owen Hart's memory up since 23 May is on a Raw night. Another I thing I have to point out is that it is not that Vince McMahon does not want to put him in the WWE Hall of Fame, as some people would claim; it is Owen's wife Martha doesn't want him to be associated with WWF/WWE at all anymore so her son doesn't get recognized for having a father that died tragically in a wrestling ring. Instead, WWE keep showing past matches and tributes to him. But because of Martha's lawsuits over the years WWE has to shy away from associating too close to Owen Hart.

Thanks for the memories Owen, you're still missed more than you could ever imagine.